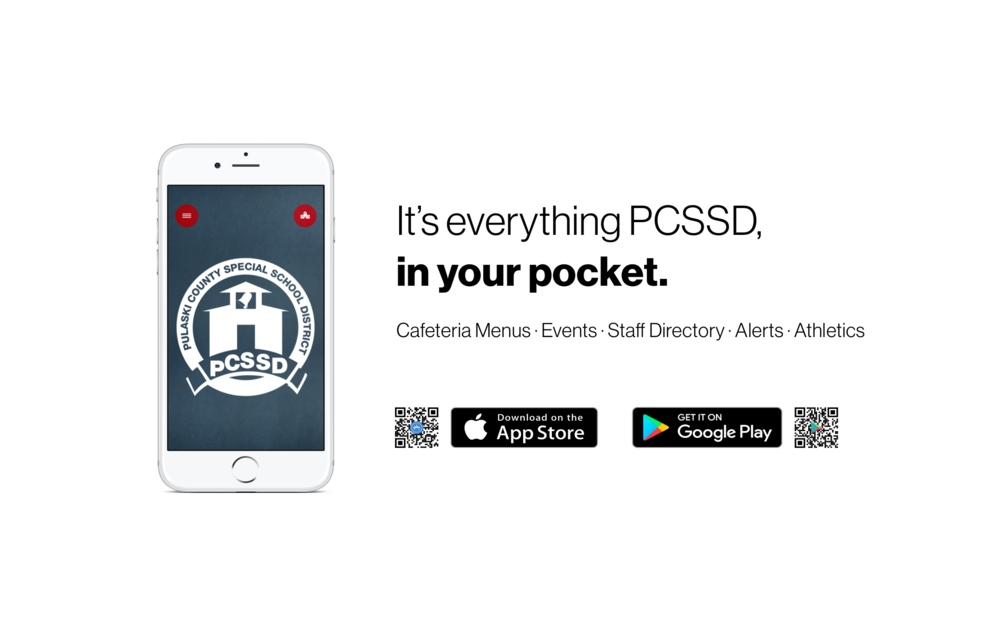 Introducing the PCSSD App!
Pulaski County Special School District
Wednesday, October 09, 2019
Introducing the new PCSSD app. It's everything PCSSD, in your pocket.
Here's a quick tutorial video on how to navigate the app.
And don't forget to turn on your notification settings to get important updates and announcements from the district office as well as your child's school.