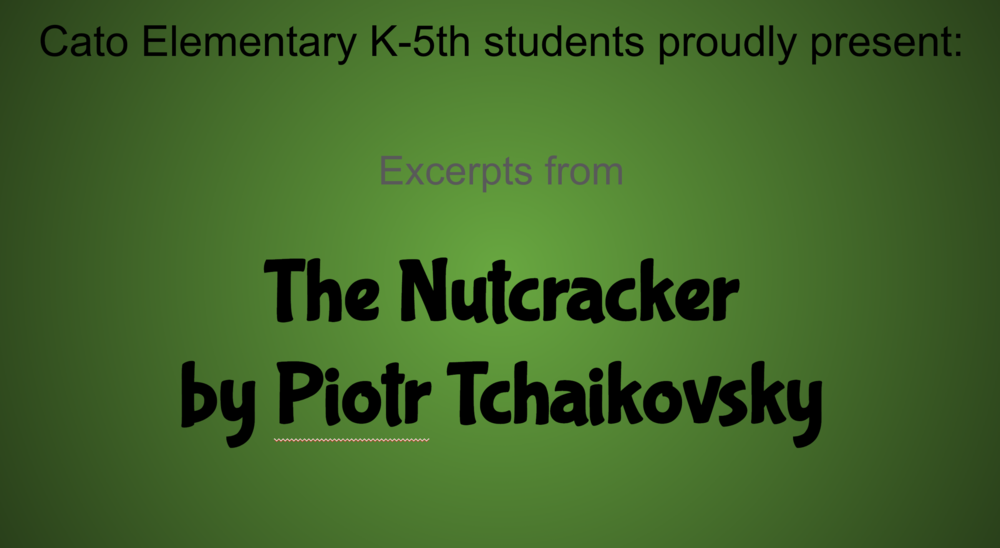 Cato Elementary Winter Concert - Virtual!
Cato Elementary - Mrs. Wickless
Friday, December 18, 2020
Cato Elementary music teacher, Mrs. Wickless, didn't let COVID keep the students from their Christmas/Holiday performance!..Thank you Mrs. Wickless and Cato students for all your hard work!..Hope you enjoy the performances! Merry Christmas/Happy Holidays from Cato Elementary!!